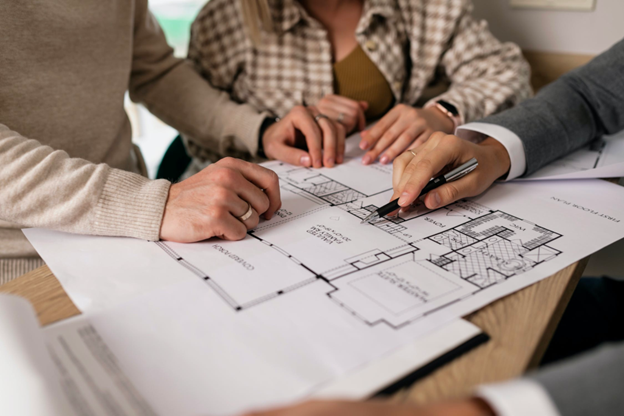 Your Grand Rapids, MI, home is your sanctuary — but it might also be rather small, disorganized, or outdated. In that case, it could be time for a home renovation. This can be a complex and stressful process, but there are some tips you can follow to smooth things out and make your home extra special.
Determine the Scope
Your first step in any home renovation project is to determine its scope. You might want to do something major like a kitchen or bathroom remodel, a home extension, or a basement refinishing. If so, this will take considerably more planning, time, and money. On the other hand, you might select a more limited project. This could be a new roof, updated flooring, an upgrade to your HVAC system, energy efficiency improvements, or better lighting. You could even focus primarily on interior design with new paint and decor. Set the scale for your project early so that you can plan efficiently.
Consider a Home Office
You should also consider adding a home office as part of your renovation. With more people working from home these days, a home office could be a convenience now and a selling point later. Design your new office around efficiency, with plenty of space and storage to stay organized. Ideally, your home office should include natural lighting with large windows to create a welcoming, productive space. If that's not possible, purchase a top-of-the-line overhead lighting system and area lights.
Set Your Budget
No matter what project you choose, you'll need to set your budget early on. Home renovations can be expensive, so you should examine your current income, your cash on hand and savings, and your willingness to take out a loan if necessary. Determine exactly how much you can comfortably spend, but leave some wiggle room since cost overruns are always a possibility.
Draw Up Plans
Once you've established your project and budget, it's time to draw up your plans. Be as detailed as possible here. Research materials, prices, and designs, and choose what best fits your situation. Sketch basic outlines for new or remodeled rooms. By the time you've finished, you should have a good idea about your vision for your home, the supplies you'll need, and the cost of your project.
Get Help
You might not be able to complete your project without some help. On the financial end, you could reach out to an accountant to seek help with your budget or talk to someone at
your bank about a loan. You'll want to meet with a contractor if you're planning a major remodel to get help with blueprints, advice about materials and schedules, and a realistic estimate for your budget. You should talk to several contractors and get quotes from each before choosing the company that is the best fit for your renovation.
Pursue Your Renovation
When you've determined the scope of your project, decided on a home office, set your budget, drawn up plans, and reached out for help, it's time to pursue your Grand Rapids, MI, renovation. Hopefully, all of that planning leads to the home of your dreams. If exterior cleaning is part of your renovation plan, contact Kleen Roofs.