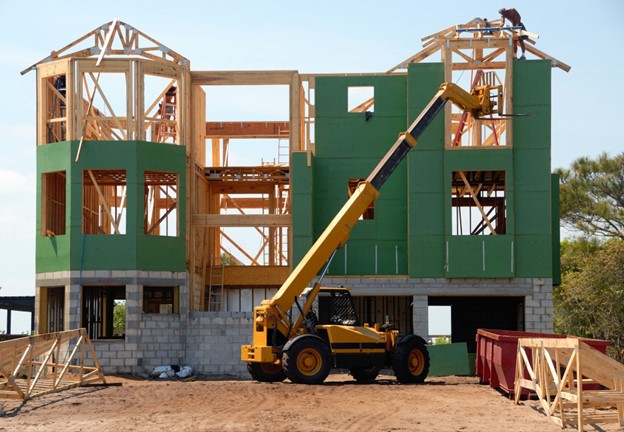 Building your own home from the ground up is an exciting and rewarding experience. You get to create a space that is uniquely yours and tailor it to fit your needs and lifestyle. But before you dive into the process, there are some things you should consider to ensure a successful outcome. Here, Kleen Roof and Exterior Cleaning provides some strategies for building your perfect home.
Benefits of Building a House From Scratch
Building your own home allows you to customize every aspect of it, from the floor plan to the fixtures. This can save you money in the long run since you won't have to pay for renovations or upgrades later on. Plus, building a house from scratch allows you to be more energy efficient by using green materials and energy-saving appliances.
Establish a Budget
Before starting any project, it's important to establish a budget so that you know how much money you have available for construction costs. Make sure that whatever budget you set is realistic and takes into account all potential expenses such as taxes, permits, labor costs, etc. It's also important to leave room for unexpected expenses as they may arise during construction.
Don't forget to factor in peripheral costs, such as additional travel expenses or accommodations during the build. Depending on your current living situation, you might be able to stay in your home while the new house is being built. However, if you've sold your home, you will need to include the cost of renting an apartment during construction. Look into apartments in your area that offer short-term or no lease contracts so that you don't get roped into a longer commitment than needed.
Consider Taking Out a Construction-to-Permanent Loan
A construction-to-permanent loan is designed specifically for people who are looking to build their own homes from scratch. This type of loan allows you to borrow money for the construction of your home and then convert it into a permanent mortgage once the house is completed. This can be a great option if you have good credit, as interest rates tend to be very competitive.
Features To Consider In Your Design
When designing your home, think about what features would best suit your lifestyle and needs. Consider factors such as the size of rooms, number of bedrooms and bathrooms, types of layout, and types of windows/doors, so that your house will be perfectly suited for your family's needs now and in the future.
Once you have the basics down, think about the kinds of appliances you will need so that the design can accommodate anything that you want built in. Even refrigerators vary in size and depth, so it's important to know what you want so the space can accommodate it. Also consider your outdoor space. If you would like an outdoor kitchen, they will need to establish gas and electricity for your desired appliances. And make sure they include an outdoor-rated range hood to polish everything off.
Choose the Right Land
The land where you decide to build your dream home plays an important role in its success. Make sure that the land is suitable for a building based on zoning laws, and soil conditions, so that there won't be any surprises down the line when construction begins. Additionally, make sure that utilities are available to avoid any extra costs associated with connecting them later on down the line after construction has begun.
Search for a Reputable Contractor
Finding a reputable contractor who has experience building custom homes is essential when constructing from scratch. Ask for references, discuss the type of materials they use, and make sure to get multiple bids before making your final decision. This will help ensure that you have an experienced professional on board who can provide quality construction services within your budget.
Learn Estimating Apps Or Software Your Contractor May Use
When it comes to building your dream home from the ground up, there are certain estimating apps and software packages your contractor may use to keep the project moving. Knowing what these various pieces of technology do can help you feel more comfortable with the process and lead to a more successful outcome.
Your contractor may use estimating apps or software like HVAC invoicing software when calculating costs associated with different aspects of construction such as materials needed, and labor hours. This software helps streamline processes while providing accurate estimates which can help keep projects within budget while also helping contractors stay organized throughout the entire process.
Create A Timeline
Once all planning stages have been completed (land selected; design finalized; contractor hired) then creating a timeline should be the next step taken when beginning the process of building a custom home from scratch. Having a timeline helps keep everyone involved on the same page while also ensuring deadlines are met throughout the entire process.
Digitize All Documents Using a Scanner App
There can be a lot of moving parts to a home build, so start the project with great organization. Click here for a great smartphone scanning app that will allow you to digitize virtually anything and convert it to PDF immediately. Then, you don't have to worry about losing track of paperwork or having something damaged in the build.
Start the Custom Home-Building Process
Setting out to build a custom home can be an exciting journey. Establish an overall budget ahead of time, and consider taking out a construction-to-permanent loan if that applies. Find the right land for your dream home and find well-reputed contractors who use advanced estimating tools like HVAC invoicing software. Create a timeline so you always stay organized while keeping the project within its allotted budget – then get ready to turn those dreams into reality.
Once it's built, trust Kleen Roof and Exterior Cleaning to care for your roof and the exterior of your home to keep it looking brand new over the years!