Roof Cleaning Grand Rapids MI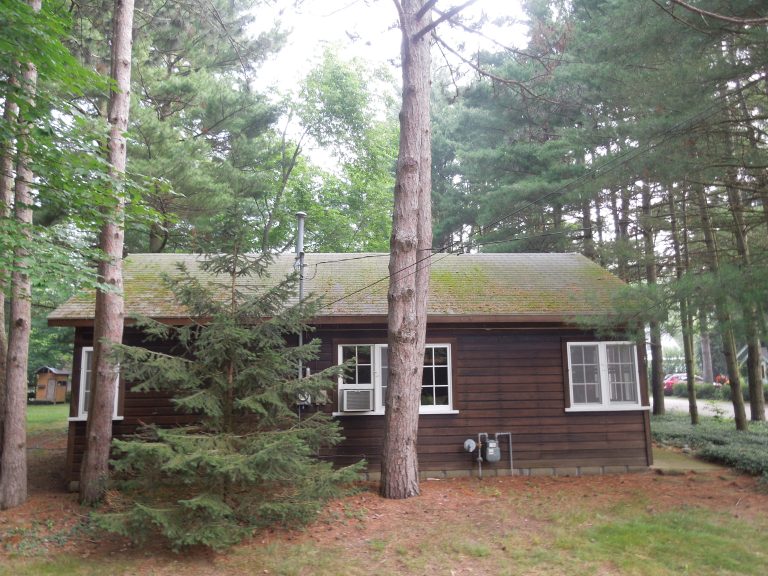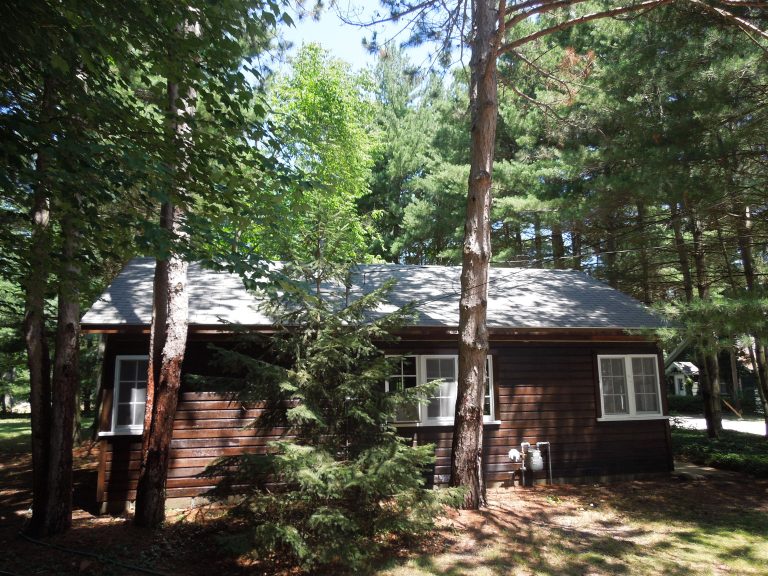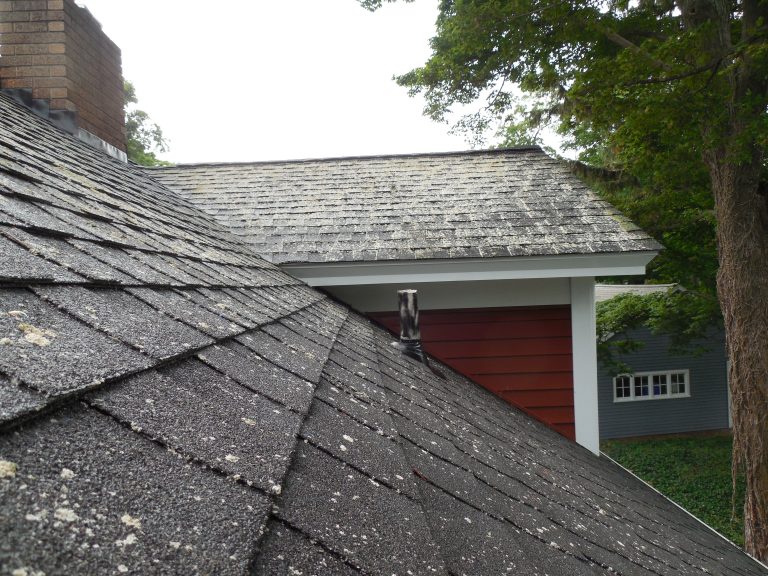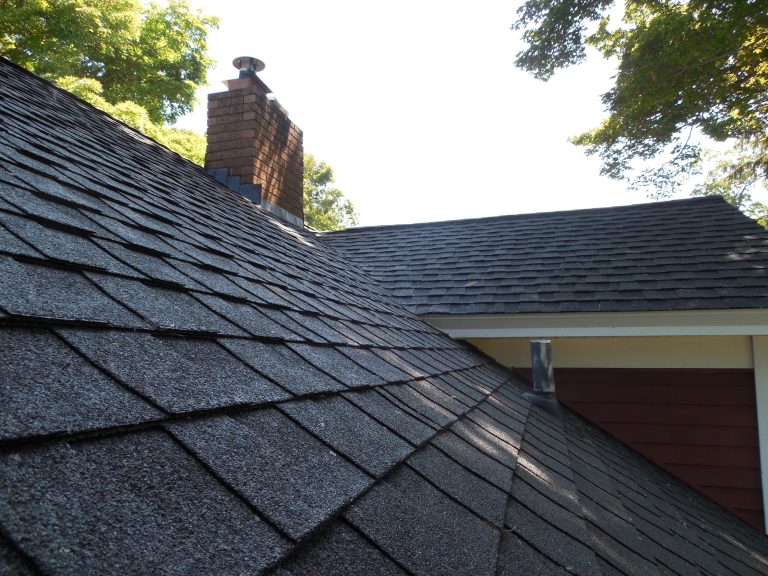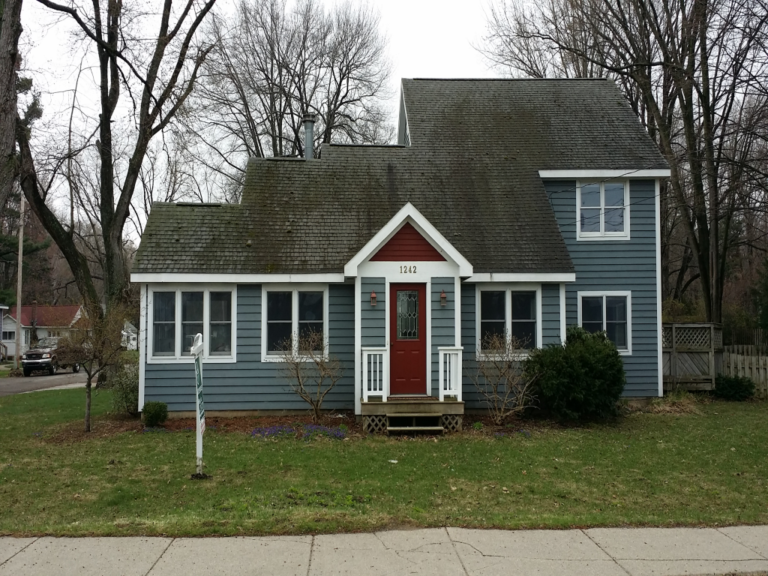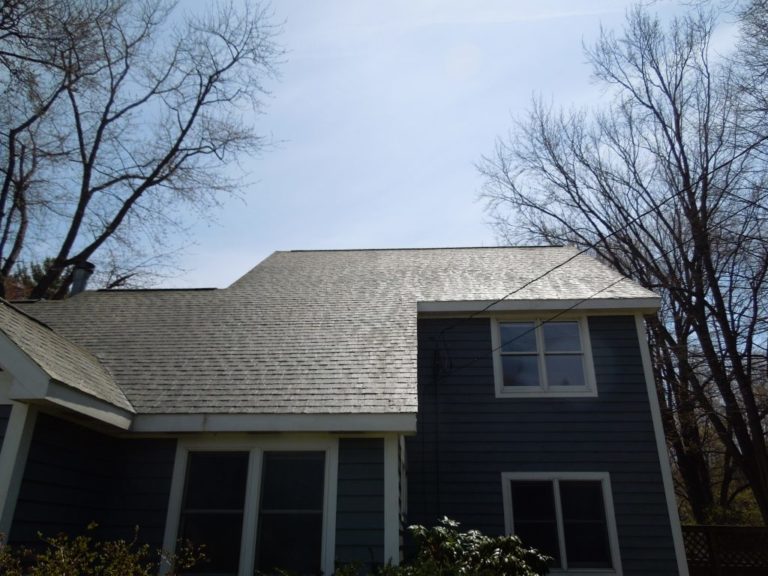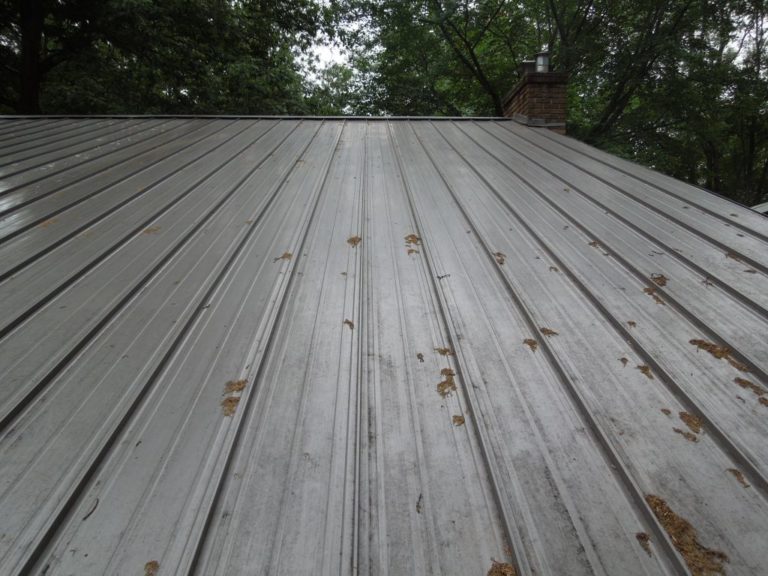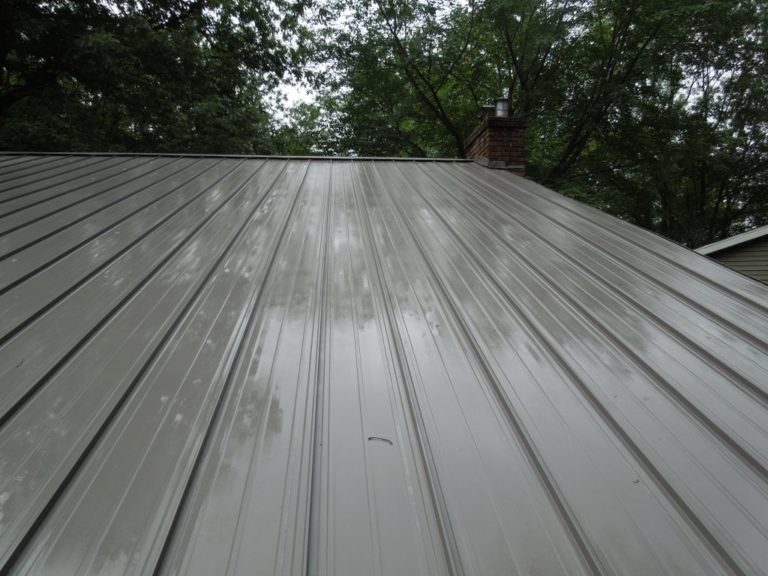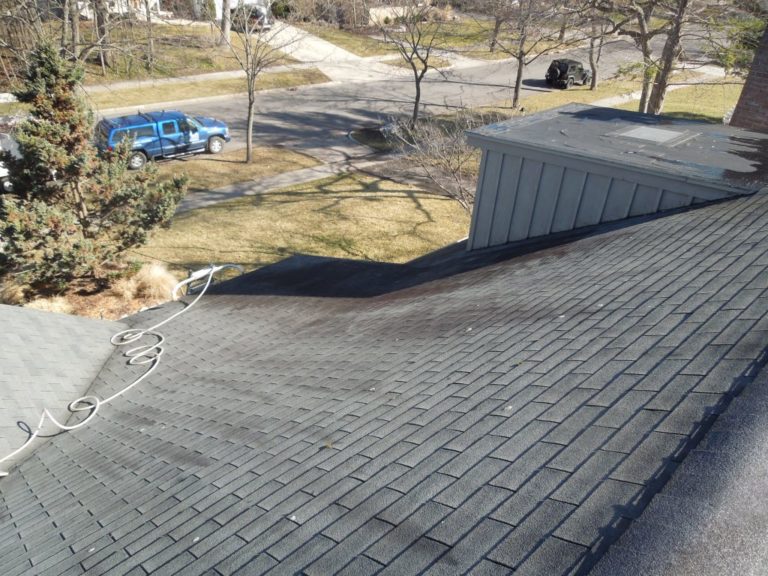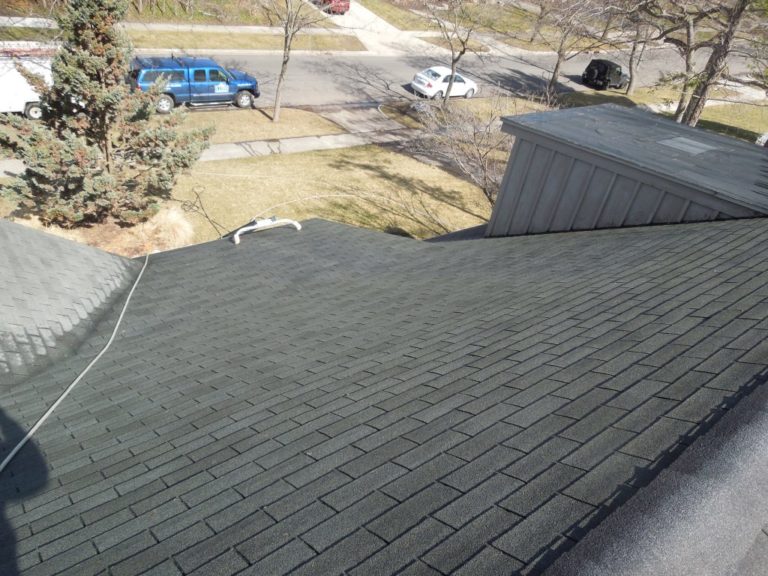 Are you tired of unsightly stains on your roof? Those stains are caused by a hardy type of algae known as, Gloeocapsa Magma. This algae feeds on the limestone filler in asphalt shingles and can easily reduce the life expectancy of your roof. Kleen Roof & Exteriors can remove those ugly stains with just one cleaning at a fraction of the cost of a full-roof replacement. Our process is a certified soft wash that safely cleans and removes the growth on the roof. The black streaks on the roof are causing more problems than just ugly shingles. Left untreated, the black streaks will hold moisture longer, allowing lichen and moss to start growing on the shingles. These invasive species are much more aggressive at eating away at that outer layer which can lead to early failure of your shingles.
We will gently treat your roof with our soft wash system, allowing our cleaners to do the work. You will see a noticeable difference as soon as we are finished. We DO NOT use a pressure wash system. We believe the best way to clean a roof is with a soft wash method that allows the cleaners to do the work; roofing manufacturers suggest roofs should be cleaned this way.
Why Have Your Roof Professionally Cleaned?
We offer a 5 year warranty with our roof cleanings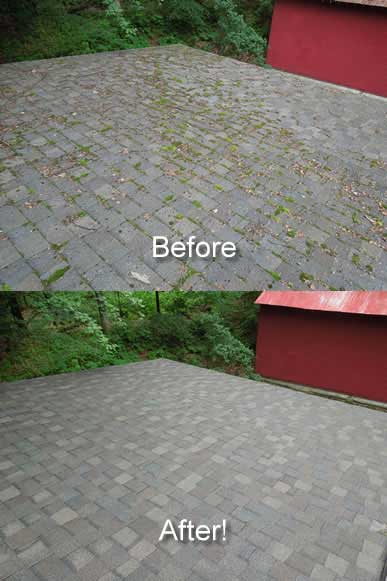 Amazing customer service! These people went above and beyond the call of duty. I had a raccoon in my garage all night and woke up to a mess! They came that day and power washed/disinfected entire garage. Did an excellent job cleaning my roof too. I wouldn't ever call anyone else. Top notch!
Primary Communities Served
Ada
Allendale
Belmont
Caledonia
Cannonsburg
Cascade
Cedar Springs
Comstock Park
Coopersville
Cutlerville
Dutton
East Grand Rapids
Forest Hills
Grand Haven
Grand Rapids
Grandville
Holland
Hudsonville
Jenison
Kentwood
Lowell
Marne
Rockford
Spring Lake
Walker
Wayland
Wyoming